Time for Business is a Business Studies package for the new Junior Cycle. It covers the specified Strands, Learning Outcomes and Key Skills.
Student Textbook
A new and comprehensive text for Junior Cycle Business
Clearly stated, student-friendly Learning Outcomes for each chapter based on the statements of learning in the specification
Student-friendly language level (SMOG tested)
Bright, student-friendly design with a large number of full-colour illustrations/photos to support student understanding
Icons provide clear identifiers for activities that develop students' Junior Cycle Key Skills, including opportunities for the development of the key skills of numeracy and literacy
Student activities allow for consolidation of learning and provide opportunities for further research and investigation
A list of key terms for each chapter to assist literacy and revision
Worked examples that link the study of business to students' everyday life.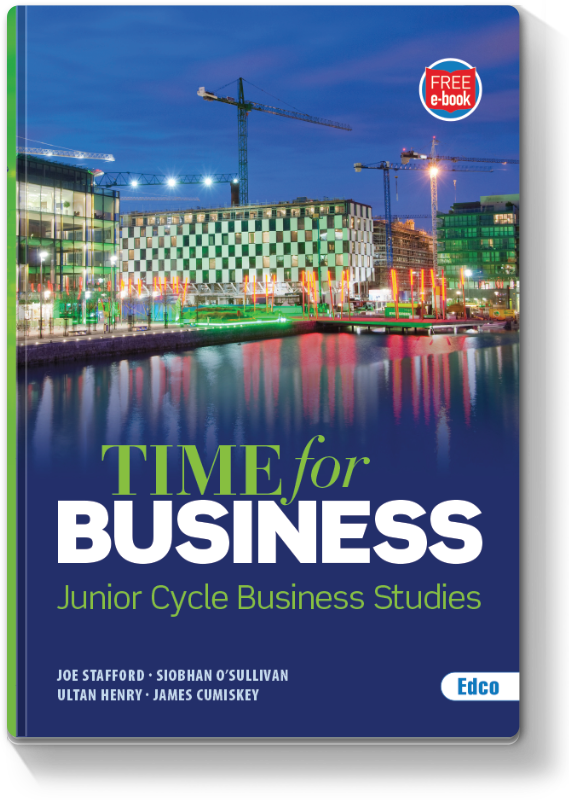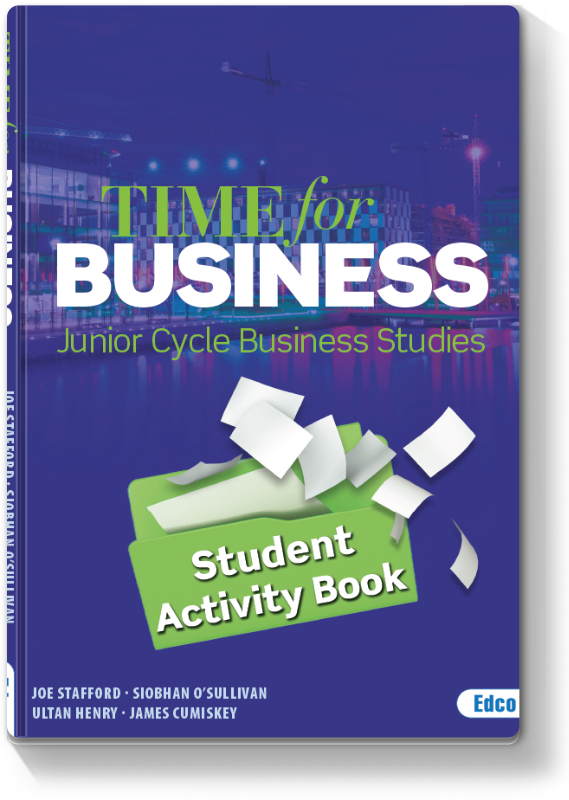 Time for Business Student Activity Book
Anticipation guide for each chapter to assess students' prior knowledge
Student self-assessment for each chapter to promote self-reflection and metacognition
Key terms crosswords and matching exercises
Key questions with a range of higher and lower-order questions
Chapter-specific templates, e.g. Profiling an Entrepreneur, Loan Application Form,Payslip
Mind Map exercises
Teacher's Resource Book
A concise, clear overview of the new Junior Cycle Business Studies specification
A comprehensive introduction to the Time for Business package including yearly schemes of work for the three-year cycle together with an overview of each chapter in the textbook
Learning Outcomes, Key Skills and Statements of Learning are linked to relevant content in the textbook
Provides suggested solutions to activities in textbook and student activity book
Includes photocopiable templates for teachers and suggestions for additional activities
Suggests website resources for use with the text
Time for Business PowerPoints are also available for teachers and linked to the e-book. Click here to download a sample.